Welcome
Niagara Pet Corner is a pet shop in Welland, Ontario with a difference. We are independently owned and operated, and are as passionate about pets as you are! We carry pet foods, tropical fish and a full line of accessories.
Specials
Aqueon Filter Exchange Program! Bring in your old filter from any brand, Exchange it for a FREE Aqueon Quietflow LED Pro Power Filter When you purchase a 3 or 6 pack of cartridges for the 10, 20, 30 & 50. Or a 6 or 12 pack of cartridges for the 75. *Aqueon rep on site.
Niagara Pet Corner
545 Niagara St, Welland
Saturday, February 2, 2019
12pm-4pm While Supplies Last
One Trade Per Customer
About Us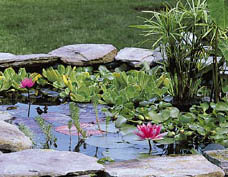 Owner of Niagara Pet Corner (Welland, Ontario), Barry Lutzer has expanded his in-store fish section to over 100 tanks and has hundreds of tropical and marine fish to choose from.

Barry and his team are more than happy to answer any questions you may have, and can guide you in your choice of fish, size and material of tank (glass or acrylic), and what accessories you will need to get started.
Contact Info
Phone: 905-735-2221
Monday-Wednesday: 10am to 7pm
Thursday & Friday: 10am to 7pm
Saturday: 10am to 5pm
Sunday: 12pm to 4pm
545 Niagara Street, Welland Ontario
Email: npc@niagarapetcorner.com
Free Parking