Welcome
Niagara Pet Corner is a pet shop in Welland, Ontario with a difference. We are independently owned and operated, and are as passionate about pets as you are! We carry pet foods, tropical fish and a full line of accessories.
Specials
Please check back often.
Black Friday Sale starts Thursday November 24,2016. Some of the deals include:
All bird cages 20% off
Tetra Pond De-icer reg. $89.99, now $69.99
Bearded Dragon Starter Kits reg. $199.99, now $159.99
Dwarf Hamsters $9.99 each or purchase a starter kit and get one free
AquaClear Filters 20,30 and 50 save $10
About Us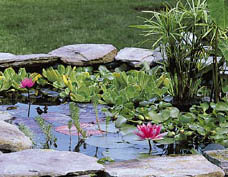 Owner of Niagara Pet Corner (Welland, Ontario), Barry Lutzer has expanded his in-store fish section to over 100 tanks and has hundreds of tropical and marine fish to choose from.

Barry and his team are more than happy to answer any questions you may have, and can guide you in your choice of fish, size and material of tank (glass or acrylic), and what accessories you will need to get started.
Contact Info
Phone: 905-735-2221
Monday-Wednesday: 10am to 7pm
Thursday & Friday: 10am to 8pm
Saturday: 10am to 5:30pm
Sunday: 12pm to 5pm
545 Niagara Street, Welland Ontario
Email: npc@niagarapetcorner.com
Free Parking