Welcome
Niagara Pet Corner is a pet shop in Welland, Ontario with a difference. We are independently owned and operated, and are as passionate about pets as you are! We carry pet foods, tropical fish and a full line of accessories.
Specials
We are still here to serve you! Our new temporary hours are as follows:
Monday to Saturday 11-5,
Sunday 12-3.
We have some great news, as of next week, Small numbers of customers will begin to be allowed into the store to shop! Face masks are mandatory to gain entrance. We will be wearing them also! We will also still be offering curb side pick up for people who don't want to come in! We are accepting cash, credit and debit. We ask that you respect the social distancing laws when waiting for service or navigating the store. Stay safe!
About Us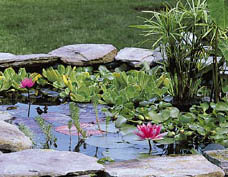 Owner of Niagara Pet Corner (Welland, Ontario), Barry Lutzer has expanded his in-store fish section to over 100 tanks and has hundreds of tropical and marine fish to choose from.

Barry and his team are more than happy to answer any questions you may have, and can guide you in your choice of fish, size and material of tank (glass or acrylic), and what accessories you will need to get started.
Contact Info
Phone: 905-735-2221
Monday-Wednesday: 10am to 7pm
Thursday & Friday: 10am to 7pm
Saturday: 10am to 5pm
Sunday: 12pm to 4pm
545 Niagara Street, Welland Ontario
Email: npc@niagarapetcorner.com
Free Parking